Jason Kordan
Hometown:
Torrance, CA
Sponsors:
Cousins Tackle,
Warbaits
,
Lateral Vision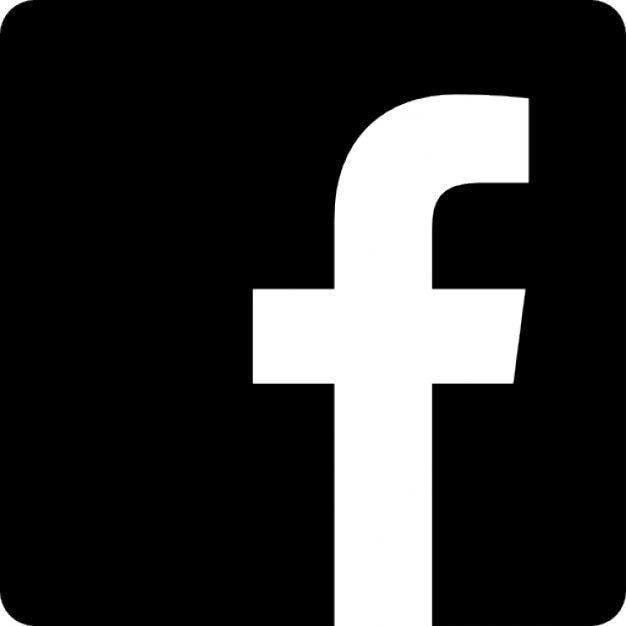 Cousins: What got you into fishing?
Jason: I got into fishing because back in high school I used to get into trouble, so going down to local harbors or fishing the breakwall (Los Angeles Harbor, CA) was definitely a way for me to stay out of trouble. One of the first fish I caught was a halibut on a rip bait. I caught calico's and caught some sand bass…. Then I ventured inside the harbor and I caught a spottie, I didn't even know what a spottie was at the time. I caught this freckled fish and was like, "what is this!?" and I fell in love with those things because they pull hard.
Cousins: You have really blown up in the swimbait scene and have caught some absolute monster largemouth bass, what got you get into that?
Jason: I don't really know how I got into that honestly. I mean, I just wanted to try something new. I grabbed a few buddies and went for it. Just being able to see a fish follow your bait to your feet, and trick them into eating it, it's just dope, awesome, fun however you want to say it. What drives me, and makes me passionate or obsessed about fishing is always being able one-up my last PB.
Cousins: How much time do you put into fishing weekly?
Jason: Weekly….. man a ton. I would say I put in 40 to 60 hours depending on how motivated I am to fish.
Cousins: What was the first "big" swimbait you purchased?
Jason: An 8-inch Huddleston.
Cousins: What advice would you give guys that are looking to get into swimbait fishing?
Jason: I would say get an 8 foot, fast, extra heavy rod, like our Raze RSWB 807PT that's a really good rod. A 300 size baitcaster with 20 lb monofilament or fluorocarbon, which is definitely better because it is less visable to the fish, lasts longer and I have really noticed the difference fishing fluorocarbon because I get bit a lot more. For baits, I recommend an 8 inch hudd or a hudd 68, which is a 6-inch body with an 8-inch tail. That thing gets bit a ton, I mean if you are out there trying to catch fish on a big bait, the 68 is what you are going to catch fish on.
Cousins: Have any tips on what we should be looking for while throwing big swimbaits?
Jason: Make sure you've seen and know that there are big fish in the body of water you plan to throw these baits in. You are limiting yourself down to only a few fish and possibly only one bite a day, so you want to know ahead of time that the water has the potential you are looking for. You can easily figure this out by looking online at local pond or lake records. You also want to make sure the body of water has big baitfish like bluegill, golden shiners or trout that can sustain a big fish. Once you have that, you want to go to that lake when there are clear water conditions so the fish can see your bait from afar. I usually look for around 5 to 10 feet of visibility. So you really want to look for big bait, water clarity, good water temperature and really just take time, fish and learn the waters. Oh, and throw a bait that you personally like and are confident in.
Cousins: What advice would you give guys who have thrown swimbaits around and are discouraged from going out and not catching anything?
Jason: Stick it out at a body of water, if you are confident in the body of water and you know there are big fish that have been caught there, its all time on the water. You might get lucky and catch a big fish but it wasn't caught because you know what you are doing per say…. but with time on the water you will see how patterns, like how the fish eat a trout for example. You will see if they are pushing them against a bank and smashing them against a certain rock. It's almost like a puzzle where you figure it out piece by piece and eventually put it all together.
Cousins: What would you like to see from the swimbait community?
Jason: I'd like to see, and I think it's super possible, for a big swimbait to catch the next world record, you know? It's possible, with the short amount of time big swimbait fishing has been around, so many PB's and records have been broken. It would be really cool to see a swimbait catch the next world record.
Cousins: We've had a few calls from guys in the Midwest and the South who believe California has it easy because we hold the biggest bass in the nation. Do you believe that to be true?
Jason: Umm, yeah.. yeah. There's always a misconception because everyone thinks California is "easy fishing." I feel like it sees the most pressure because it's the most well known, these big bass definitely see their share of pressure. They are hard to catch. To answer you question… I think it is true, yeah. I mean we don't hold the biggest state record. Georgia has us beat by almost a whole pound.
Cousins: What would you say your go-to Cousins Tackle rod is?
Jason: I would say my Custom 858 special for sure! The rod was designed for the muskie guys I guess, that's what Miguel (Cousins Tackle's Production Manager) and Charlie (Cousins Tackle's Customer Service Manager) told me it is for. I caught my 10.6 lb [largemouth bass] on it, which was on a soft bait. So that rod can go anywhere from throwing an 8-inch to 10-inch softbait and you can go all the way up to throwing a hinkle or a mother, you know, baits that weigh like 10.5 ounces. I like how it's super parabolic so if a fish swipes it and you barely snag it in the lip, they can shake, jump, whatever…. The rod absorbs everything. It has saved my life on some bigger fish for sure. It's just a sick rod I had wrapped by Performance Tackle (Los Alamitos, CA).
Cousins: You mentioned your PB Largemouth is 10.6 lbs, what's your goal fish?
Jason: My Goal fish is definitely a teen class fish. I had "Thirteen" put on the 807 I had wrapped by Mark, of Nef Customs, to remind me of what I am after on those multi-day skunks... and also because its one of my favorite Johnny Cash songs.
Cousins: Do you have any personal goals you would like to achieve this year?
Jason: My personal goal for this year would be to start a YouTube channel and try to give back some information I've learned about big baits.
Jason's Arsenal
| Model: | Length: | Line Rating: | Action: | Power: | Lure Weight: | Application: |
| --- | --- | --- | --- | --- | --- | --- |
| 858 Special Custom Wrapped by Performance Tackle | 8'6" | 15-30 | Med-Fast | XXX-Heavy | 3-11 oz | Large Glidebaits and Swimbaits |
| RSW 807PT Custom Wrapped by Nef Customs | 8' | 15-25 | Fast | XX-Heavy | 3-8 oz | Soft Baits and Deps 250's |
| RSW 79H-PT | 7'9" | 12-25 | X-Fast | X-Heavy | 2-6 oz | Small Swimbaits, Small glides, Hudd 68 |
| GMB 735PT | 7'3" | 12-25 | X-Fast | X-Heavy | 1/4 - 1 1/4 oz | Frogs, Hudd Shads, Small Soft Baits |
| GMB 734PT Custom Wrapped by Nef Customs | 7'3" | 12-20 | X-Fast | Heavy | 1/4 - 1 oz | Jigs and Small Fullbody Swimbaits |
Cousins: Anything you'd like to say before we end this?
Jason: Stay positive. Even when you skunk. During the winter this year, I skunked so much. Even if you skunk and are feeling negative, or don't catch the fish you want, you have to be able to take positivity away from that somehow. Maybe it's something that's like, "hey, maybe this bait isn't going to work at this time of the year." You just have to keep learning, swimbait fishing is definitely not just going out and catching fish. You have to work and continue to put in work.
My best advice is to go out there and stay in the right mindset. If you just go out there and are like, "I'm going to fish for 8 hours and not eat," eventually time will go by and mentally you'll start losing focus. A swimbait needs to be presented properly, especially a softbait that needs to be inched along the bottom, so you need to be in tune with it. So if you're not eating throughout the day and are not focused then you are not going to catch many fish, it's very hard to catch a fish like that. I hear Mike Long, and Butch Brown who have been swimbait fishing since it started here, and that is one thing they stress, is being mentally focus.
Cousins: Don't forget that the rods Jason uses are available through any Cousins Tackle Dealer, or at cousinstacklestore.com. For more information or any questions regarding swimbaits or Cousins Tackle Swimbait Rods feel free to follow Jason on social media (links above), and ask him directly or call us direct at 714-893-0423, available Monday-Friday 8:30am to 5:00pm PST.